Double Length 3 Ply Tree-Free Rolls (36 Rolls)
3-ply, tree-free, plastic-free toilet paper
Double length roll
300 sheets per roll
36 rolls per box
Made from renewable Bamboo
Get 10% off if you subscribe to one box or more for the life of your subscription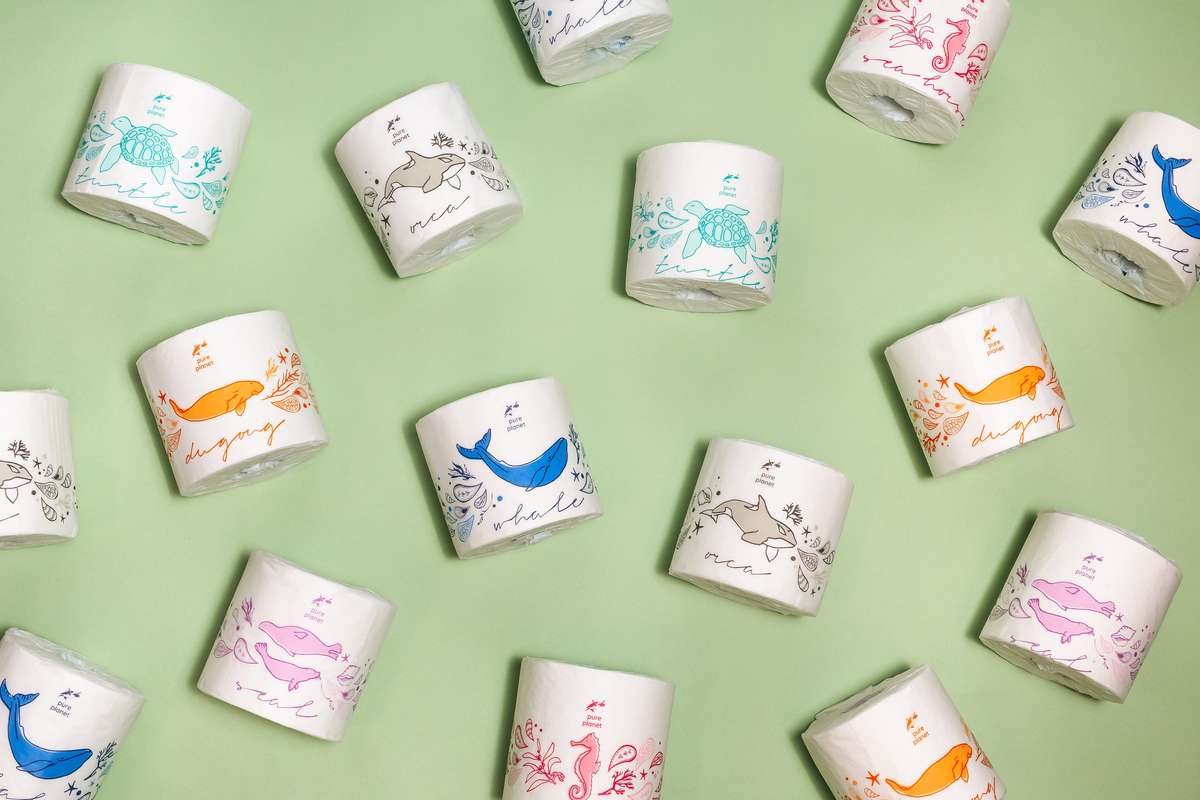 Our three-ply Toilet Paper is 100% plastic-free and tree-free, and is made from renewable bamboo.

The reason we chose bamboo is because it's the fastest-growing plant on the planet, reaching its maximum height in just four months, making it the most renewable source of material available.

Apart from being good for the environment, our toilet paper is a great choice for your family and home, as it's soft, strong and very long. Our toilet paper is RV and septic-safe, BPA-free, recyclable and biodegradable. Plus it's vegan-friendly and cruelty-free.

The beauty of it is that you can subscribe to regular
deliveries and never have to think about buying toilet paper again – all while helping the environment.
More great products from Pure Planet Club
Customer Reviews
02 Jun 2021
Katy I.

Australia
Quick delivery, great paper
We still haven't run out despite ordering a month ago, I did my research and these are one of the best quality for quantity whilst maintaining environmental ethics. Thank you, will order more when we finally run out!
01 Jun 2021
Eneida R.

Australia
Soft toilet paper!
Surprisingly, these rolls are soft! All packaging is recyclable, no plastic in sight and made from bamboo. Doesn't get any better!
01 Jun 2021
Deanna S.

Australia
Great toilet paper!
Really happy with this product. Ordering is easy and arrives quickly. Love that it's better environmentally.
01 Jun 2021
Ashley T.

Australia
Great Quality
We've had previous toilet tissue that left fine dust on our black bathroom tiles near the toilet roll holder. The Tree-Free rolls are wonderfully dust free, soft and strong. Delivery has always been fast and hassle free.
01 Jun 2021
Shirley W.

Australia
Great paper, punctual delivery